Cara is the actress of the moment: she stars alongside Margot Robbie, Viola Davis, Jared Leto and Will Smith in the recently released Suicide Squad directed by David Ayer, and has been raising mental health awareness, whilst also opening up about her sexuality.

In an interview with British Vogue, the model turned actor, and certified VIP bacon club member, revealed her meaning of life: "the meaning of life is love". Cara thanks Annie, who she has been dating since last year, for this discovery.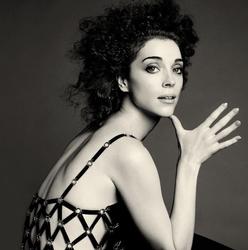 "I'm completely in love… Before, I didn't know what love was - real love," she told Vogue. "I didn't understand the depth of it. I always used to think it was you against the world. Now I know the meaning of life is love. Whether that's for yourself or for the world or your partner."

However, although she is head-over-heels in love with a talented female musician, Cara refuses her sexuality to be pigeon holed:

"As a child, I used gay as a bad word, as in, 'that's so gay.' All my friends did," she continued. "[Her parents] have been so, so supportive. I'm obviously in love, so if people want to say I'm gay, that's great. But we're all liquid - we change, we grow."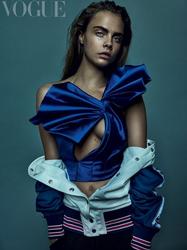 What else does Cara also love passionately? Her acting…"I'm still learning. I act for love. I give it my all," she revealed of her career change: "I would probably still do it even if I wasn't paid at all."

While Cara boasts an impressive CV, having accomplished a lot for her 23 years, she still has some insecurities when it comes to her castings. "My greatest fear is always that I have just been hired because of my number of followers," she said.

British Vogue also released a video with the star: '10 Things You Didn't Know About Cara". It shows the inspiring star giving advice to her younger self, and revealing her biggest fear: "being fearful".



For British Vogue's full interview with Cara, subscribe and save up to 38%.


Images © British Vogue, @caradelevingne.