What better way to start your Christmas shopping than by winning a £500 Amazon voucher? In partnership with Wired, isubscribe is giving you the chance to do just that, and the best part is that entry is absolutely free. Simply sign up to receive exclusive offers from isubscribe and Conde Nast Publications, and we'll enter you into the draw.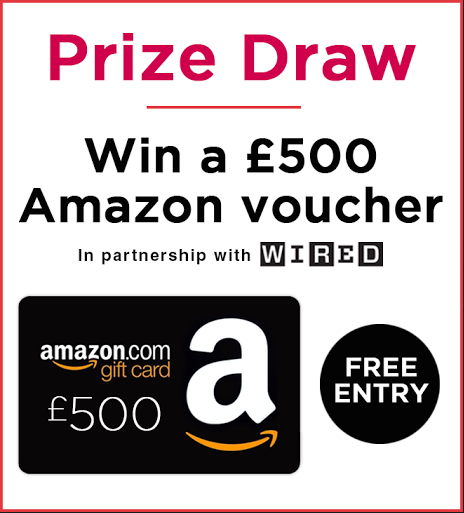 The ideal publication for technology fans, Wired is an authority all the latest developments in tech and science, offering a unique insight into the future innovations that will shape our lives in the years to come.
Of course, you don't need to subscribe to be entered into the competition, but if you do buy a subscription this week you will be entered ten times. Plus, you will receive the usual 30% off cover price, meaning this really is the best time to treat yourself, or the tech lover in your life, to a monthly delivery of this informative and fascinating magazine.