Not one to hide her feelings when she believes something to be nonsense, Nigella Lawson has reiterated her disdain for the 'clean eating' fad that has garnered popularity in recent years, telling Good Housekeeping magazine that life is not about being 'smug.'
"I wouldn't want a life where I lived on chia seed pudding, just as I wouldn't want a life where I lived on eggs Benedict or steak and chips. I love kale and I'm an avocado obsessive. But life is about balance, it's not about being smug. You don't eat things because you think they're good for you," she said.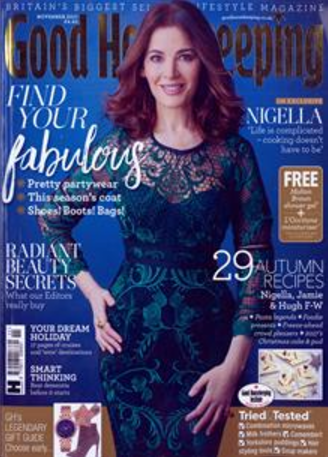 To further prove her point, the voluptuous beauty -who looks luminous on the cover of Good Housekeeping's November issue - has included in her latest book: At My Table: A Celebration of Home Cooking by Nigella Lawson, a recipe for shoestring fries which 'subverts' a Spiralizer – one of the clean eating trends greatest weapons – by spiralizing potatoes into thin ribbons which are then deep fried and salted. Yum.
To lead the good life subscribe to Good Housekeeping and save up to 36%