Christie Brinkley is returning to the pages of the Sports Illustrated Swimsuit issue at age 63, the model announced on Tuesday.
On the cover, Christie recreates an image she shot for the magazine 38 years ago, only this time she will appear alongside her two daughters, 31-year-old Alexa Ray Joel, her daughter with singer Billy Joel, and 18-year-old Sailor Brinkley Cook, in the issue coming out this month.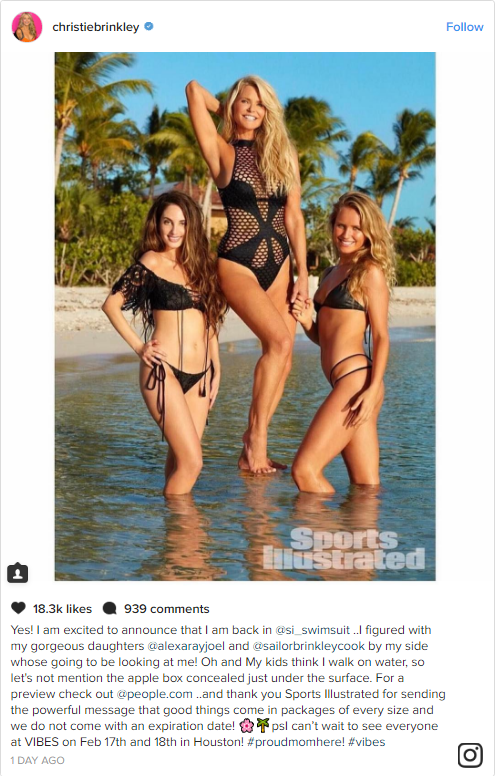 Unveiling the image on Instagram, Christie voiced appreciation at the American sports title for promoting positive body image, saying: "Thank you Sports Illustrated for sending the powerful message that good things come in packages of every size and we do not come with an expiration date!"
The infamous swimwear issue is consistently the magazine's best-selling issue and traditionally feature young and slender models. This is the second year the title has included a bigger variety of women, as their 2016 issue featured plus-size model Ashley Graham on one of its three covers.
To see the full incredible shoot subscribe to Sports Illustrated