Hollywood actors Chris Pratt and Anna Faris have announced that they are separating after eight years of marriage in joint statements shared on social media. The couple, who wed in 2009 after meeting on the set of romantic comedy Take Me Home Tonight, have a son named Jack, and were widely regarded to have one of the strongest marriages in Tinsel Town.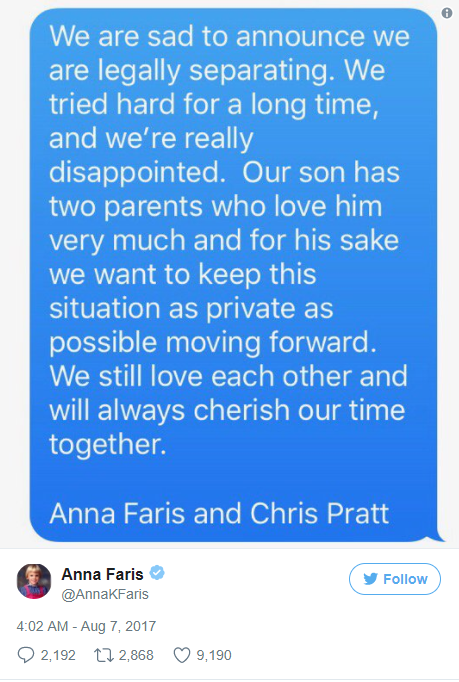 The statement explains that the couple have 'tried hard for a long time' and are both 'disappointed' by the outcome. They added that they still love each other, and "continue to have the deepest respect for one another".
Fans of the stars couldn't hide their shock on social media, with many saying it was the one announcement they were never expecting. The news comes following a career high for Chris, with the recent success of Guardians of the Galaxy 2 making him one of the most sought out leading men in Hollywood.
For all the latest on celeb news subscribe to Heat magazine and save up to 30%
Images: Instagram/Anna Faris